Evening Dress Code in Restaurants & Bars
- Elegant Attire is required
- Gents are requested to wear trousers and shoes
A very special part of the hotel is the many dining options, available to residents, ex-pats and tourists alike. Looking to become the new social hub of the north, Ocean V's doors are always open.
The highlight of Ocean V is the rooftop. Never having to step away from the endless ocean and mountain views, the restaurant serves breakfast, lunch, and dinner.
The bar & lounge will be the ultimate destination on the island. Hosting sundowners, afterwork cocktails, Sunday brunches, live bands and evening djs – there will always be something happening at this new, hip destination.
OPENING HOURS
Breakfast: 7.00am-10.30am
Lunch: 12.00pm – 3.00pm
Snacks: 12.00pm-5.00pm
Dinner: 7.00pm – 10.00pm
Bar & lounge:  8.00am – 12.00am
The introduction of Manzu – a Chinese fine dining restaurant will be the place to be for anyone looking to indulge in rich, authentic Chinese cuisine. Manzu in Chinese means to satisfy and fulfill. In creole, 'manz' means to eat, through this philosophy, Manzu will take you on a trip around China to experience flavors from Cantonese, Sichuan, Jiangsu cuisines, and more.
OPENING HOURS
Dinner: 7.00pm-10.00pm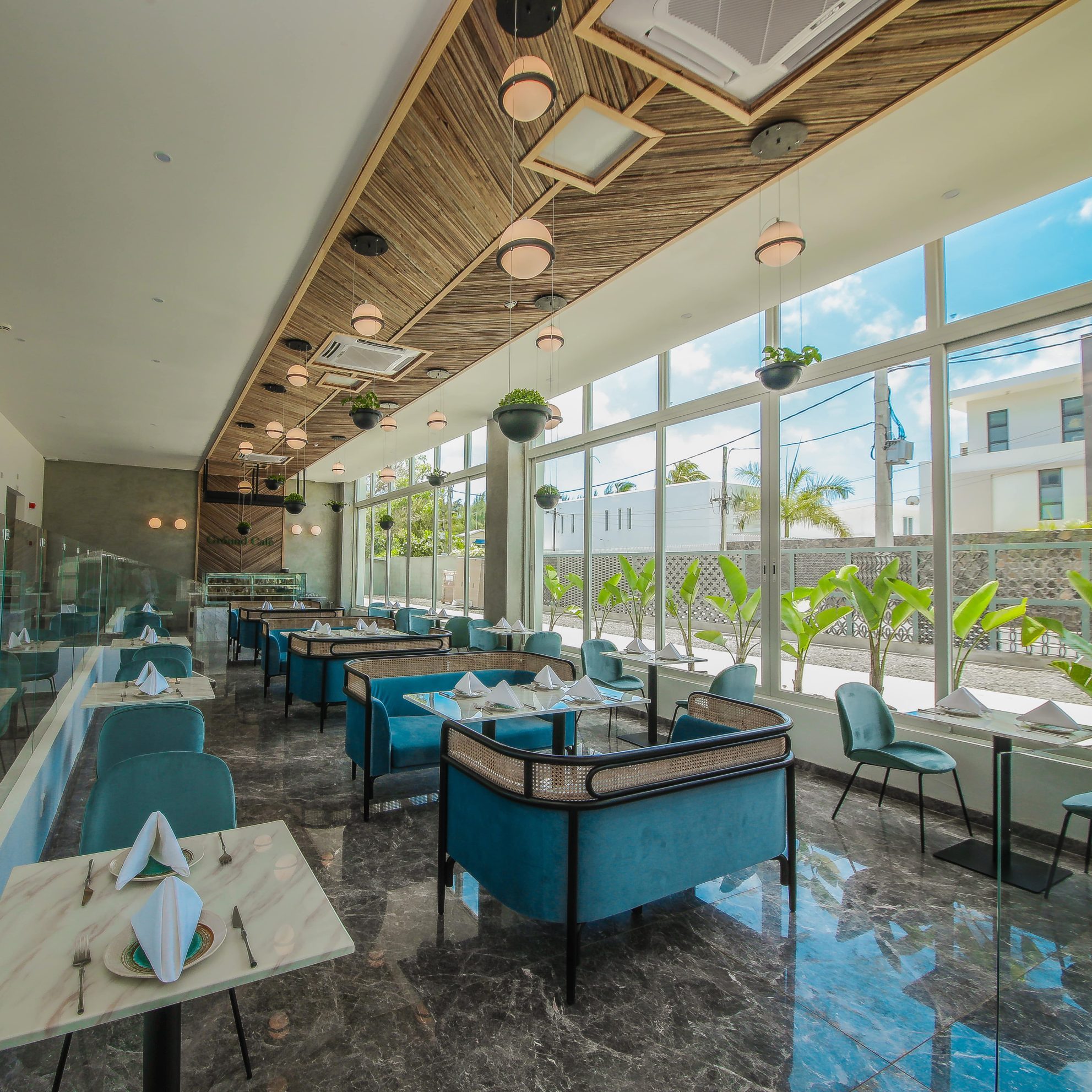 Quench your coffee cravings at ground café! Freshly baked pastries and bread from their award-winning pastry chef, as well as their own blend of freshly brewed coffee beans will be the perfect start to your day. Light bites, sandwiches and salads are also available. It's the ideal spot for business meetings, a quick coffee or a gathering of friends and family.
OPENING HOURS :
7.00am-11.00pm
The lobby bar is the perfect place to relax and enjoy a drink after a long day exploring the island.
OPENING HOURS :
8.00am – 12.00am